When to Submit a J-Class Requisition (Domestic Software Request on a Pcard)
NOTE
: Before submitting a J-Class Requisition, first attempt to obtain similar software either through Software Central, SHI, ASUCLA or from existing vendors who accept purchase orders. 

If no other source is available, the triage form for the software must be submitted to IT for review and approval. If the software is approved by IT, the department can then submit the J-Class Requisition for approval. 
In BruinBuy, go to Create > Special Request/Non-Catalog. 
1) The vendor number should be entered as 999990001, as this would not be from a vendor in the system. The Class of order should be J with the requestor's name included. The PAN subject should read T&C to be reviewed with the requestor's phone number included. 2) The FAU should be left blank since this would be a Pcard transaction. 3) The item line should not have a qty or unit price filled in with the description written stated in the slide. 4) Once this is complete, the requester should click on the Attachments button.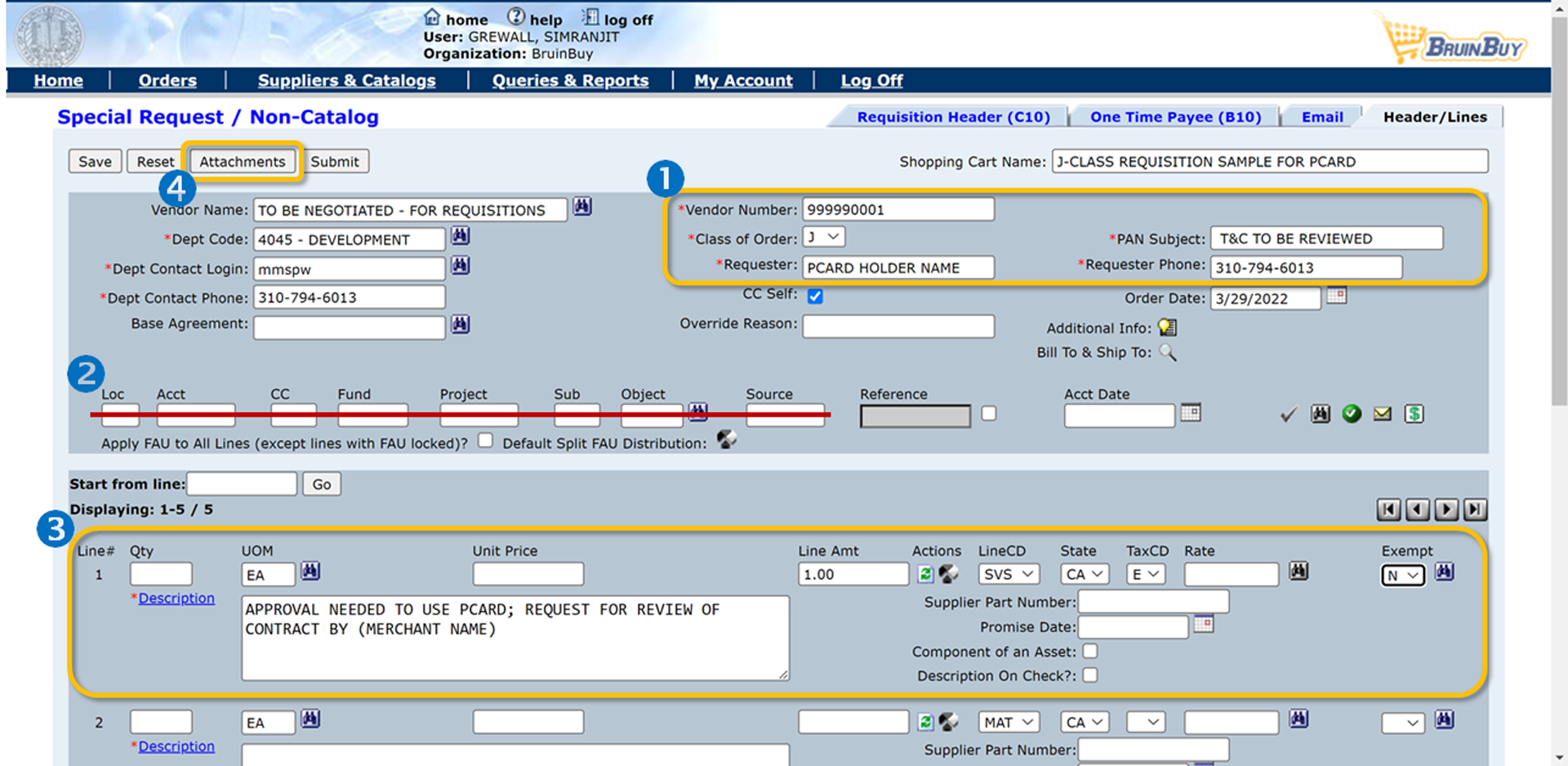 The Attachments window will appear. Click the New button to attach the Terms & Conditions as well as the Triage Form approval from IT for UCLA Campus Purchasing to review in one combined document.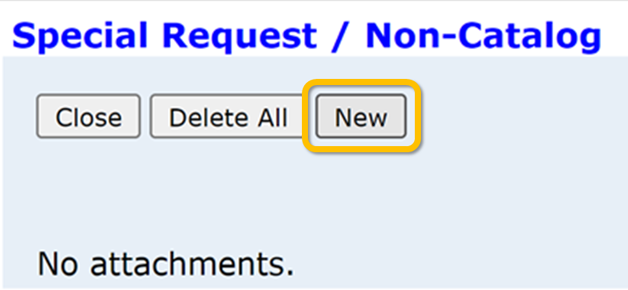 1) After attaching the Terms & Conditions and IT approval 2) Add Document Notes to state that this is for review of the Terms & Conditions for a Pcard transaction. 3) Select Other under the Other subcategory. 4) Once completed, click Save and submit the document for review.

To view submitted requisitions click on BruinBuy How To Documents located on the BruinBuy home page and scroll down to Requisitions - Track Your J-class & R-class Requisitions.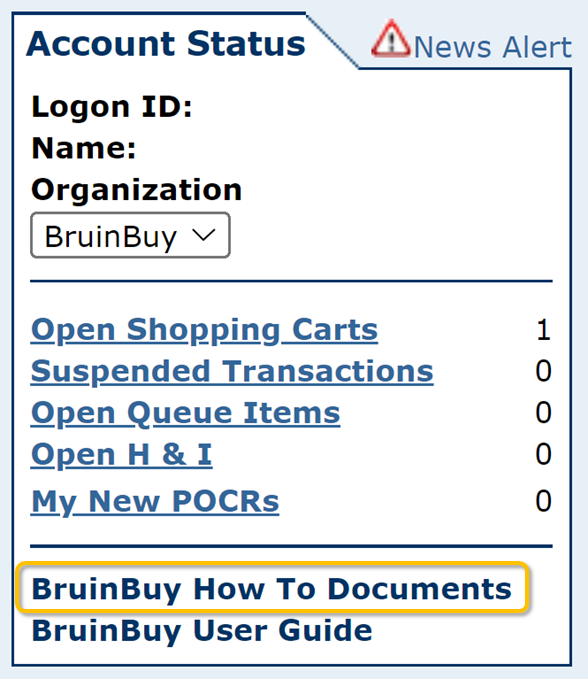 Helpful Information